From the people who brought you tweet2txt, a completely useless hack to put your twitter status into a TXT record at your own domain, have taken it one step further and released tweet2whois: put your twitter status into your domain whois records.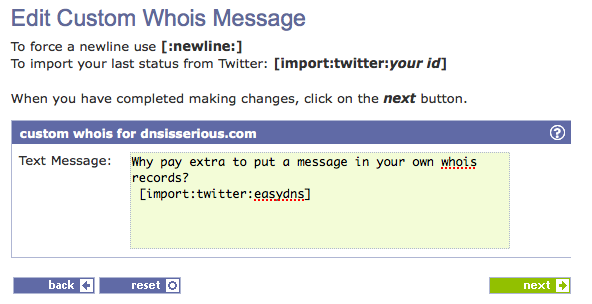 This one may actually have some utility from the get-go. If you're in the habit of pushing network and system status out through your twitter timeline (as we do), if something is "up", people often look at your whois record as part of the debugging process.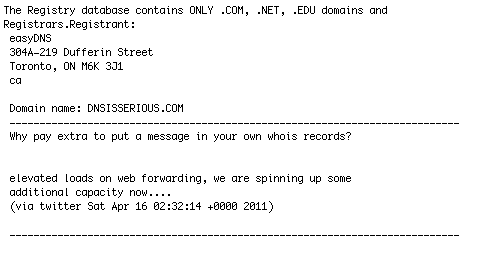 Bear in mind that this will only work for .com and .net domains because all other registries force a thick whois model.
What will we think up next? Even we don't know.