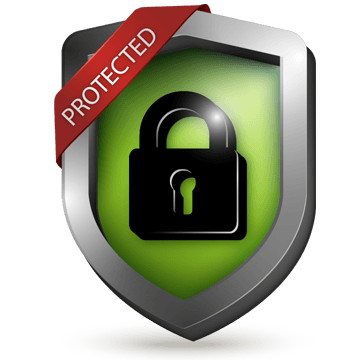 The interaction the majority of people have with the Internet is growing exponentially. Along with that growth comes the increased risk of private information falling into the wrong hands. Whether it be email conversations, personal phone numbers, addresses, bank account numbers, if they're sent through the internet in plain text, they can be read by people or organizations with ill intentions. This is the main reason why scrambling (or the technical term, encrypting) that information is a must for anyone who's serious about their private information remaining private. Whether it be you wanting to keep your own data private or wanting to make sure your clients and customers feel safe doing business with you, the answer is the same: encrypt all the data you send and receive through the Internet.
On top of that, the main players on the Internet like Google have been rewarding websites that encrypt their data on their sites with SSL (Secure Socket Layer), with higher search engine rankings. Their browser "Chrome", starting with version 56.0 now labels non SSL enabled sites "insecure".
Secure Socket Layer (SSL) is a technology that ensures private communication between both parties (server and client) so anything transmitted between the two sides will be scrambled and encrypted using certificates and keys. This means only the two parties can read what's being sent and received. Think of it as a code language, it just sounds gibberish unless you know how to decode it. So even if anyone is listening in on the conversation (technical term: sniffing packets,) they just see unreadable text that means nothing without knowing the keys. In essence, enabling your web server with an SSL Certificate prevents the "bad guys" from stealing information sent through your website.
Personal & Hobby Websites
Cert Type
Issuance
Encryption
Browsers
Wildcard
Warranty
GeoTrust Quick SSL Premium Certificate
Minutes
256-bit
99%
$500,000
$100.00 / 1 year Buy Now
Comodo SSL
1-5 Days
256-bit
99%
$10,000
$85.95 / 1 year   Buy Now
RapidSSL DV
1-5 Days
256-bit
99%
$10,000
$24.95 / 1 year   Buy Now
RapidSSL Wildcard
1-5 Days
256-bit
99%
$10,000
$159.95 / 1 year   Buy Now
Thawte SSL123 DV
1-5 Days
256-bit
99%
$500,000
$70.00 / 1 year   Buy Now
Small to Mid-size Business Website
Enterprise Business Websites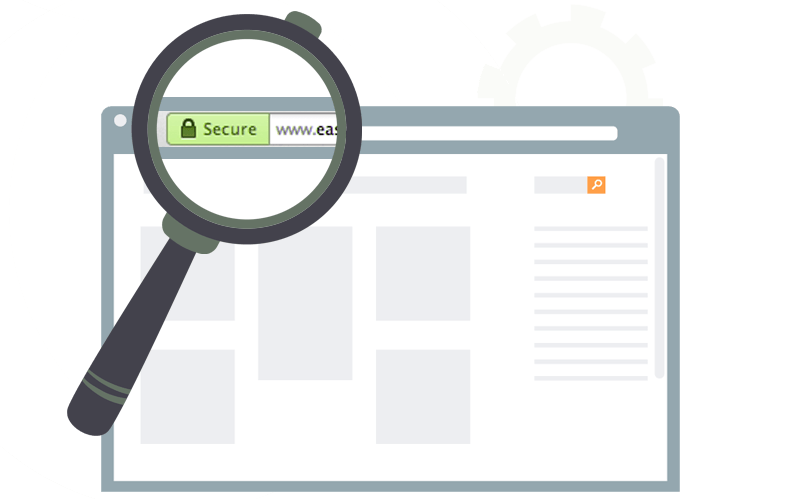 PROTECT YOUR DATA
State-of-the-Art Data Encryption
Over 99% Browser Compatibility
Validation to Fit Your Needs
Quick Certificate Issuance
Flexible, Unlimited Re-issues
Additional Guarantee for Your Customers
Increased Website Conversions
Compliance with Regulatory Requirements
New certificates automatically Certificate Transparent compliant
Choosing A SSL Certificate
The simplest way to enable this sort of security on your server is to purchase and install an SSL certificate that's been issued by a globally recognized Certification Authority (CA). There are a few available. Globally recognized means the main web browsers (like Mozilla Firefox, Google Chrome, Apple Safari, Opera, Microsoft edge...) accept their authenticity. Installation can be quite simple. After purchasing the SSL Certificate, you receive the files you install on your web server, enable the secure service (optionally disable the insecure service) and your job is done. Everything going through your server is encrypted, secure, and private.
As with most everything, there are multiple SSL Certificate options. Some just ensure all data going through your website is encrypted, while others certify your website and business's identity. For that your or business's identity needs to be verified through incorporation documents before the SSL Certificate is issued to you. This further builds trust with the end-users of your site. It adds the name of the company in the URL bar in your browser. Think of your bank's online banking portal for example. You definitely want to make sure you're at the right site and that they encrypt all the information when you're entering sensitive financial information.
Besides the rosy side of greater security, more trust, increased privacy, maintaining SSL certificates is extra work. They do need to be installed and renewed yearly (although multi-year purchases are available.) The private keys and certificates must be kept safely and securely as they're needed to de-scramble the information and make it readable by humans. So running an SSL enabled server is greater responsibility, which is why it comes with greater trust from your clients, customers, and even Google.
We understand security is not for everyone and yes, there are additional yearly costs involved on top of choosing the right one for you. On the other hand, if you do take your and your customers' privacy seriously and want to create the most secure environment for them online, purchasing and installing an SSL certificate is your next logical step.
Frequently Asked SSL Questions (3)
How long does the process take?
Domain Validated certificates can be issued in as little as 10 minutes after the certificate request is approved by the Domain Approver. Certificate orders are approved via either email (generic address for domain) or DNS entry (TXT provided upon payment). For Organisation (OV) and Extended Validation (EV) Certificates, the processing time is more comprehensive and will take at least 1 to 10 business days.
How is my domain authenticated?
For Domain Validated orders, Customer Support first tries to authenticate the domain listed in your SSL enrollment through publicly available domain name registration information. If we cannot automatically authenticate your domain name control, we require an authorization letter from that domain's owner. This step prevents applicants from fraudulently or accidentally obtaining SSL Certificates for domains that do not belong to them.
What does verification for Extended Validation entail?
In order for us to fulfill our Verification requirements, Customer Support must be able to contact your Organization and confirm that the Organizational Contact applying for the certificate is an employee of that Organization listed in the order. Customer Support will then need to reach the Organizational Contact directly to confirm their knowledge of the order.
Customer Support must obtain an independently verified telephone number for the Organization (e.g. using directory assistance or an approved telephone directory), and call that number to ensure that we can get through to the Organizational Contact.