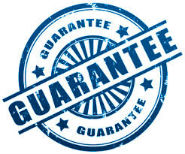 Your Unconditional, easyDNS
100% Satisfaction
Money Back Guarantee
As an easyDNS client, we promise you superior services, reliability, and
100% DNS uptime and excellence without hassle or compromise.
If you're not entirely satisfied with our services, you can cancel and leave with a 100% refund. No "conditions," no fine print.
easyDNS is the world's only Domain/DNS provider to offer you this protection.
Mark E. Jeftovic

Founder & President easyDNS Technologies Inc.
Since 1998, easyDNS has set industry standards for excellence, reliability, and innovation.
Get 100% UPTIME FOR YOUR DOMAIN
DOMAINS - DNS - EMAIL - HOSTING - SSL