---
Weekly Axis Of Easy #180
---
Last Week's Quote was "Throughout human history, humans have been their own worst enemies, and whenever someone is oppressing someone else, the oppressor seeks to control the tools of communication" was Jaron Lanier,  winner was Trevor
This Week's Quote:  "Every great cause begins as a movement, becomes a business, and eventually degenerates into a racket"… by???
THE RULES: No searching up the answer, must be posted to the blog – the place to post the answer is at the bottom of the post, in the comments section.

The Prize: First person to post the correct answer gets their next domain or hosting renewal is on us.
---
In this issue:
DDoS-Guard forfeits IP space, including Parler's
DNSPooq: New DNS Cache poisoning kit
Study "finds" that Canadians would trade free speech to purge hate speech
Janet Yellen: Bitcoin is for terrorism
UK Study examines how algos manipulate our lives
Breaches this week: Pixlr and a windows forum spreads malware
Short seller hounded out of social media after GameStop report
US DIA admits purchasing data on citizens
Google threatens to quit Australia after new regulations
Lyft offers drivers more jobs for less pay
End of an Era: Tucows ending downloads
This week on the AxisOfEasy
DDoS-Guard forfeits IP space, including Parler's

The Russian based DDoS-Guard whom we've reported on in the prior two issues of Axis Of Easy is back again. This time the news is they've had a large swath of their IP space revoked after a well known cybercrime researcher (Ron Guilmette) blew the whistle on them

It turns out they were playing fast and loose with their IP space, using a shell company in Belize in order to obtain net blocks from LACNIC – the numbering authority that assigns IP addresses for Latin America and the Caribbean.

LACNIC has now announced that it will revoke 8,192 IPv4 addresses (which is a /19 sized block, 32 /24's, or, as us old timers might say 32 Class C's).

Caught up in all this, is Parler, once again finding themselves destined for the cold as the IPs that were assigned to them by DDoS-Guard are among those to be reassigned back to LACNIC.

I've known Ron for years and he has a talent for ferreting out misallocated IP space, among other things.


DNSPooq: New DNS Cache poisoning kit

An Israeli cyber-security firm called JSOF disclosed multiple vulnerabilities in DNSMasq, a widely used DNS resolver and DHCP client used in millions of IoT devices.

The vulnerabilities can be exploited to carry out DNS cache poisoning attacks and remote code execution against affected devices.  

While the full list of vendors is not known, the JSOF paper named 40 affected vendors, including Google's Android, Comcast, Cisco, Redhat, Netgear, Qualcomm, Linksys, IBM, Ubiquiti (who we mentioned last week in connection with a breach), D-Link, Dell and Huawei.

The flaws are being tracked via CVE-2020-25686, CVE-2020-25684, and CVE-2020-25685.

Sound like a recipe for another mother-of-all botnet attacks like the Mirai Botnet of 2016


Study "finds" that Canadians would trade free speech to purge hate speech

Tim Denton, a colleague and a former CRTC commissioner, forwarded me this article via the National Post about a study that "found" that Canadians want online hate speech and racism curbed even at the expense of free speech.

The poll was commissioned by the Canadian Race Relations Foundation, which turns out to be a Crown corporation. It found in a polling of 2,000 randomly selected Canadians that:

"Most Canadians want the government and social media companies to do more to curtail hateful and racist behaviour online even if it diminishes freedom of speech and privacy, according to a national opinion survey."

I put quotes around the "found" because, as Mr. Denton noted when he forwarded it:

"The poll is the contrivance of a government funded antiracism agency.
The answers were pre-formed.
The expected and desired results were found
'Study shows' that if you set up a poll to find a specific answer, you find that answer."


Janet Yellen: Bitcoin is for terrorism

Yellen: Blah blah blah bitcoin, terrorism, drug dealers, …. Print moar dollars, stat.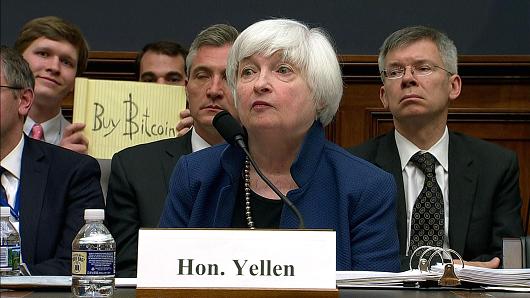 UK Study examines how algos manipulate our lives

The UK's Competition and Market's Authority (CMA) has launched an investigation into Big Tech saying that the algorithms they employ reduce competition and harm consumers.

The scope of the investigation is initially confined to Google, Facebook and Amazon and the way their algos may "potentially manipulate the way people shop, work, live, and even think, in terms of current events."

Among the practices under scrutiny are the way Facebook and Google generate their feeds to manipulate what news items users actually see. With Amazon they are looking at how the retail giant uses the "Amazon Choice" stamp of approval and how that algo can be manipulated by rogue actors (though not specifically stated in the article, I wondered if that includes Amazon's practice of manipulating its platform to push its own product knockoffs over the other retailers).


Breaches this week: Pixlr and a windows forum spreads malware

A couple of items via BleepingComputer:

1: hackers breached Pixlr, the free online photo and image editing site and posted the login credentials for over 1.9 million free accounts to the internet. A group calling itself ShinyHunters leaked the dump which includes names, emails and SHA-512 encrypted passwords.

ShinyHunters claims they downloaded the data from an open AWS bucket that Pixlr had left unsecured.

2: The Windows utility developer IObit had their user forums hacked last week, and malware was inserted that distributed the DeroHE ransomware to any users who logged in during the infection period.

Users were lured into the forum when they were emailed messages offering them a free 1-year software license for being forum members. The email contained a "Get it now" link which led to an URL infected file called IObitUnlocker.dll.

Read: https://www.bleepingcomputer.com/news/security/iobit-forums-hacked-to-spread-ransomware-to-its-members/


Short seller hounded out of social media after GameStop report

I have been only vaguely aware of how social media crowds like /r/WallStreetBets on Reddit and others create so-called "gamma squeezes" where they can drive the price of a stock up through buying options, forcing the market makers into the underlying shares in order to be able to hedge their positions that they have to create in order to fulfill their order books.

This item caught my attention because it involved Andrew Left from Citron Research, a well known short seller (he also goes long on certain shares but he's mostly known for his shorts). He's also an easyDNS client so I recognized the name when I saw it. His Twitter account was locked up and he's had to basically stop commenting on social media about GameStop – a fast rising momentum stock, after he issued a short report on it and received all manner of threats and hostility as a result.


Left hasn't published one of his usual short reports on the Citron Research website, the backlash was triggered largely by a video livestream he did on the topic: https://youtu.be/mEi2axM4hwI

Finally, it turns out by serendipity that George Gammon's latest Rebel Capitalist interview with Jessie Felder (of The Felder Report, I follow them both) spent a lot of time talking about that whole gamma squeeze game, WallStreetBets and how they are now openly acknowledging that they can (and do) move markets.

Watch / listen here https://www.georgegammon.com/jesse-felder-social-media/

P.S. As I'm literally typing up this item a new report lands in my inbox from a new contributor over at Epsilon Theory, Brent Donnelly on how the WallStreetBets crowd pushed GameStop into the stratosphere. ET is run by Ben Hunt who we had on AxisOfEasy for Salon #26.

Also, as we were about to go to press today, Jesse released a Metaviews on this very topic.

Read: https://www.epsilontheory.com/off-wall-street-and-off-off-wall-street/


US DIA admits purchasing data on citizens

The US Defense Intelligence Agency seems to have found a clever workaround from having to obtain those pesky search warrants in court in order to surveil US citizens. They just go out on the open market and buy the data from private companies in the surveillance capitalism business.

"The Defense Intelligence Agency, which provides military intelligence to the Department of Defense, confirmed in a memo that it purchases "commercially available" smartphone location data to gather information that would otherwise require use of a search warrant."

The practice came to light in a memo sent to Sen Ron Wyden (D-OR). In 2018 the US Supreme Court handed down a decision known as The Carpenter Ruling that ruled the US government needs a search warrant to collect a citizen's cell tower location data. As has been reported in at least one previous issue of AoE, private companies sell cell phone location data, including to government agencies.

The memo: https://cdn.arstechnica.net/wp-content/uploads/2021/01/full.pdf


Google threatens to quit Australia after new regulations

Google is threatening to pick up its ball and go home if the Australian government carries through with its plans to force Google and Facebook to pay license fees to Australian news sites from whom they routinely reuse content.

Google is calling the Australian plan "unworkable". While 95% of searches in Australia are done via the search giant, they claim that if they quit the country it would decrease media diversity.


Lyft offers drivers more jobs for less pay

Ride-sharing unicorn Lyft has introduced a new "priority mode" for gig economy workers who drive for them. When drivers opt into the "priority mode" program they will be rewarded during a given number of priority hours per week with preferential treatment in the ride queue , being apportioned more jobs ahead of the other drivers not in the program.

They also have their pay cut by 10% for jobs they receive while in priority mode.

Driver feedback on the new program indicates that while they receive "a few" additional jobs by going into priority mode, when they don't enable it, their rides drop off a cliff.


This is similar to plans here in Canada where the federal government is also pushing legislation to force social media platforms like Facebook to pay license fees for content they distribute.


End of an Era: Tucows ending downloads

It's the end of an era as Tucows shuts down the software mirror upon which they built their business. I did not know that the name Tucows was actually an acronym for The Ultimate Collection of Winsock Software. Winsock! Wow. I remember trying to talk people through installing and configuring Winsock so they could connect to the internet over their 14400 baud modems back when I was a support tech at Inforamp.

Tucows CEO posted a retirement message (for the downloads site, not himself) giving the history and the background of the site and the decision to finally put it to bed.


This week on the AxisOfEasy

We should be taping another AxisOfEAsy Salon on Thursday. In the meantime Jesse had a couple of pieces, one on Artificial Intelligence and Children's Rights, and another on the emergence of Discord as a community infrastructure.

Read: https://axisofeasy.com/metaviews/artificial-intelligence-and-childrens-rights/

And: https://axisofeasy.com/metaviews/discord-as-community-and-social-infrastructure/

Charles is continuing to build on his theme of the impending failure of The Fed and central banks – it may sound financial, but it's political and technological as well.

Read: https://axisofeasy.com/oftwominds/a-few-notes-on-deflation-inflation/

And: https://axisofeasy.com/oftwominds/the-dangerously-diminishing-returns-on-monetary-and-fiscal-stimulus/

For my part I rebranded my blog (yes, again) and wrote a piece about my exploration of the World Economic Forum's idea of Stakeholder Capitalism, wherein I conclude that it will result in a Westernized AI-powered social credit system, sorry.

Read: https://bombthrower.com/articles/get-used-to-living-under-subsidiarity-after-the-great-reset/

I also appeared on the Tom Woods show to discuss the latest escalation in cancel culture and deplatform attacks:

Listen: https://tomwoods.com/ep-1820-what-can-be-done-about-the-deplatforming-mania/