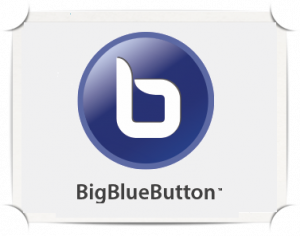 easyDNS is pleased to sponsor Jesse Hirsh's "Future Fibre / Future Tools" segments of his new email list, Metaviews.
Open source web conferencing learning platform
Learning in the midst of a pandemic is an intuitive if not necessary activity. I say intuitive, as I think most people are currently engaged in active attempts to learn about COVID-19, or government programs created in response, or just how to survive cooped up with family. I'm also seeing a lot of people learning how to work from home, or even learning how to learn at home.
These are all activities I suspect many of you are well versed in, yet we should not take for granted how broad the learning curve actually is. While we still don't really have a sense as to how long this will last, we should plan for it to last at least two months, if not many more. That's potentially a lot of opportunities to learn, to teach, and to share knowledge.
As a result there's a lot of interest in learning platforms and learning technology. In this issue of Future Tools, let's explore the BigBlueButton, a free and open source web conferencing system. (And a big thanks to Metaviews subscriber Mike Gifford for bringing it to our attention).
Myth – Online learning is not possible in rural areas
Reality – Learning continues at Tamarind Tree.
From father's mobiles to Raspberry Pis, children are logging on. Here's Grade 1. @PBStoryWeaver, @bigbluebutton @moodle pic.twitter.com/2gSGv1G4qt

— Tamarindtree (@tamarindtree2) March 18, 2020
Based out of Ottawa, BigBlueButton (BBB) was initially developed at Carleton University in 2008. It was designed to create a free and open source alternative to proprietary collaborative web conferencing, as well as easily integrate into other learning platforms and software.
In 2009 the developers created a company called Blindside Networks, which provides hosting, support, and custom development, enabling BBB to remain free and open source, while also creating a professional ecosystem around it.
Since then the company and software has found success, generally not in isolation, but rather integrated into other products, like moodle, wordpress, or canvas.
While BBB is comparable to other virtual meeting or conferencing applications, it has a stronger focus on collaboration and learning. This involves features that focus on sharing, peer to peer engagement, and participant interaction.
Features include your typical audio, video, and chat, however it also includes breakout groups, emojis, polls, screen sharing, and multi-user whiteboards that allow people to draw or markup the screen together.
Here's a good overview of the moderator or presenter interface and features:
Interestingly enough, as I've been writing this issue, the BBB website has been difficult to access. There's clearly a growing interest in the software as schools and companies scramble to find remote work and remote learning solutions that are affordable and adaptable.
Now that we are all moving to smart working: There is a fantastic open source global education cloud and teachers' support community for online learning: Use @moodle + @bigbluebutton for the conferences. Thanks @moodler! https://t.co/ibcxyGOaQb

— Francesca Bria (@francesca_bria) March 16, 2020
History was made today for some of our Melbourne HQ team 💻
In preparation for tighter #COVID19 quarantine restrictions, we used our #LMS @LearnbookLMS with the @bigbluebutton plugin to have an all-hands morning meeting👍#thefutureofwork #elearning #wfh #workingfromhome pic.twitter.com/YO48vJ54mW

— eCreators (@eCreatorsLMS) March 17, 2020
It is the adaptability that makes BBB so appealing. It can be integrated into your website, into your intranet, or into your app. Think of it as a utility that can be customized and bent to any organization's needs.
It also has a nifty feature to record your session. Which also makes it a studio to create YouTube videos or podcasts.
Similarly the price is right. If you have decent tech literacy and appropriate curiosity you can install your own instance and host whatever meetings or classes you desire. If you want to pay Blindside Networks to do it, they'd happily take your money, and help you scale to server as many participants or students as desired. This kind of flexibility makes BBB a viable option.
Even for the US Department of Defense:
DISA to replace DCO with new collaboration services tool http://t.co/12AspBQjeE via @C4ISRNet

— Jesus Federico (@JesusFederico) May 11, 2015
Yet another significant feature of BBB is that it is not spyware, and is not part of the broader surveillance industrial complex.
— "Whether you have Zoom account or not," the company's privacy page states, "we may collect Personal Data from or about you when you use or otherwise interact with our Products." https://t.co/pzQVfwxRfh

— Wolfgang ʬ (@Ouren) March 21, 2020
Of note, Zoom's attendee attention-tracking tool and its privacy policies make the tool ripe for exploitation.
Breathing down your neck — With bosses increasingly requiring their workers to turn to remote conferencing, Zoom gives administrators full power to track attendees' attention with an indicator that points out when a participant doesn't have the app "in focus" for more than 30 seconds. Privacy organizations like EPIC have previously criticized this tool in an official complaint to the Federal Trade Commission, noting that it bypasses browser security and gives access to users' web cameras without their knowledge.
Zoom's sketchy privacy policy — "Whether you have Zoom account or not," the company's privacy page states, "we may collect Personal Data from or about you when you use or otherwise interact with our Products." This includes, but is not limited to, your physical address, phone number, your job title, credit and debit card information, your Facebook account, your IP address, your OS and device details, and more.
Zoom has become quite popular in the last couple of weeks, and that's partly what motivated this issue, since Future Tools is all about finding alternatives that provide similar functionality without the accompanying ideology.
We should not be legitimizing the already pervasive surveillance of students, but instead should embrace tools like BBB that foster interaction but still respect privacy.
Although sometimes it's not a technology issue but a pedagogy issue or a result of how teachers choose to run their sessions:
All I don't wanna do is zoom-a-zoom-zoom-zoom
Gentle reminder that demanding students keep their cameras on during synchronous sessions is super bad practice.

— All I don't wanna do is zoom-a-zoom-zoom-zoom (@hypervisible) March 19, 2020
Invasion of privacy – I do not want anyone to see my apartment.
Issues of bandwidth – my computer can't handle a webcam.
Issues of what you own – I don't even own a webcam.
Issues of what you own – some people are calling in because they don't have a computer or internet.

— Joanna L Pearce (@jlphistory) March 20, 2020
As with all of our Future Tools issue, I'm sharing this knowledge with you in the hopes that you'll explore it on your own, and let me or us know of your experience and thoughts.
A lot of you are researchers, teachers, or knowledge workers like myself. I hope like me you'll see the potential of using such a tool while we're all home bound. I do plan to try out this tool myself, and wanted to write this issue for my own benefit. However I am hoping that some of you will consider running a virtual event or course yourself.
If this is something that appeals to you, please post a comment so we can brainstorm and discuss the potential for this tool together. #metaviews
This is our eleventh issue in the Future Tools series.
The first was on Keybase, a service designed to make encryption easy to use. The second was on Pi-Hole, free and open source software designed to make it easy for you to block the digital advertisements on your network(s). The third was on Tor and the so called dark web, enabling secure surfing for all. The fourth was on Matrix and Riot as an alternative to Slack. The fifth was on democracy.earth and quadratic voting. The sixth was on the Brave browser. The seventh was on Rocket Chat. The eight was on pol.is. The ninth was on Decidim. The tenth was on Mastodon.
If you have any questions about these tools we've profiled, or suggestions/requests for tools that we should profile in the future. As always let us know. #metaviews
"Future Tools" is a recurring series in the Metaviews newsletter where we share some of the tools and concepts that you'll need to protect yourself in the now and near future.
And finally, here's another video that provides an overview of BBB and how to get started:
This post is only for paying subscribers of Metaviews, but it's ok to forward every once in a while.