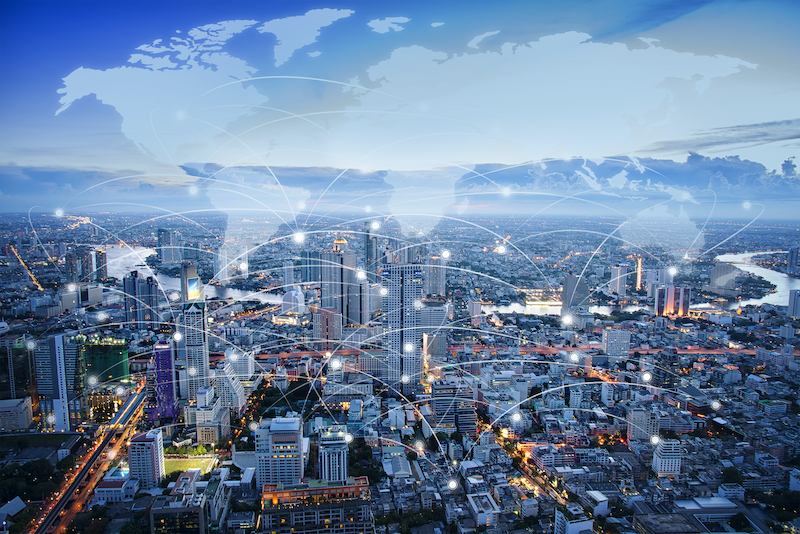 In response to inquiries from clients regarding our posture to weather the global coronavirus pandemic, this should help put your minds at ease, at least with respect to relying on continuity of your easyDNS Services: DNS, domain registration, web and email hosting, proactive nameservers, et al as well as your ability to connect with our support team.

Personnel
We are more fortunate than many vendors in that we had already moved to a fully virtual, 100% remote company structure when we shut down the main easyDNS office last year. Doing so has enabled us to already be working within the new normal of social distancing for some time. Expect no changes here.
Given the nature of a pandemic, we began a gap analysis several weeks ago to determine the risks of certain key members of the staff becoming incapacitated by COVID-19, or any other health issue. We identified two main areas where we felt we needed added redundancy and have retained additional personnel on a contingency basis. Those people are being trained up now.
Infrastructure
Our main datacenter is in Markham, ON and is largely an unmanned facility with multiple redundancies. When easyDNS staff have to go there they are the only people on site, thus minimizing their contact risk with others. The data centre itself has undertaken disinfection measures for the common areas, also, as per their Coronavirus positioning email, which we will quote choice excerpts here:
Both of Priority Colo's facilities (Tor1/Tor2) are considered mission critical facilities, and will remain fully operational throughout these incidents.
Landlords of both physical buildings have indicated buildings will remain fully accessible, there are no plans to limit access to either building for cardholders/customers/etc.
Janitorial staff in both physical buildings have stepped up their disinfecting and cleaning regimens with regards to common touch surfaces (door handles, elevator buttons, readers/keypads/etc.), following common advice.
PC staff, along with landlord/operations/related staff have all been practicing social distancing/ isolation for several days at this point.
PC staff have made efforts to maintain a suitable stock of necessary personal materials (food/fuel/etc.) to limit exposure to external forces & events, and ensure maximum personnel availability.
Also
A number of customers have expressed capacity concerns with regards to many more users working remotely, etc., so it's worth noting:

PC has literally tens of gigabits of spare network capacity both in the core, and edge of our network(s). Currently PC's daily bandwidth peak is below 15gbps, of 70gbps of peering/transit capacity (aggregated between the two facilities). Customers do not need to worry about network capacity on our end, and additional ports/services/etc. can be spun up to customers on a moments notice, should there be immediate need.
The one issue we have at the moment is the timing of our migration to our new Network Appliance storage array. easyDNS has used NetApp exclusively since about 2005 and this will be our third such migration to an upgraded storage back end. The upgrade was greenlighted in January, the new hardware deployed in February, we are now stalled while we coordinate with the vendor when to or how to effect the data migration in light of current circumstances. We do expect a delay, but to still have this completed by mid-April.
Financial
easyDNS's business foundation is solid. We have no outside investors, we have no bonds issued, our debt load is very low, compromising entirely of equipment leases and we have enough liquidity and financial reserves to weather an intense recession for an extended period of time.
Unlike many of our more unicorn-like competitors, we are under no pressure to make our share price magically levitate, we have no VC's pressuring us for a return, we have no bond or debt payments to make, we are not burning through our cash and we will not have to raise capital (in what will now be one of the most hostile environments to do so) in order to remain in business.
On the contrary, we are currently undertaking non-levered acquisitions. If you're a small, independent domain registrar, web host, or other SaaS/IaaS provider who has had enough and wants to exit, do let us know. We'll take good care of your customers.
Summary
The upshot of all this is:
easyDNS is well positioned to optimize the health of its employees and to function in exactly this type of environment
Our infrastructure is solid, and despite the current crisis, about to enjoy a major quantum leap forward in terms of storage capacity and internal bus speeds
We're better positioned than most publicly traded or VC funded tech unicorns to weather a protracted business cycle downturn.
Let me take a moment to wish you all good luck and well wishes through this difficult time. At easyDNS we function like a family, and in my mind that extended family includes you, our loyal clients and members, many of which have been with us for over 20 years.
We will all get through this together, and if there is anything easyDNS can do to help you do it, please do not hesitate contact support, or to call or email.
Sincerely,
Mark E. Jeftovic, Co-founder & CEO
markjr@myprivacy.ca
+1-(416)-535-8672 x 225