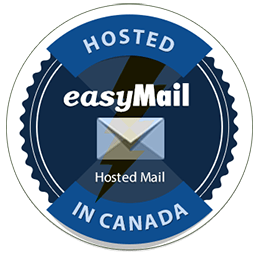 Great news! easyMAIL has been rebuilt from the ground up in a brand new facility with greater speed and capacity. Our team has spent the last 3 months bolting in High Availability, backups and an increased capacity. The last few weeks have been spent testing every aspect of it, literally trying to break the infrastructure by unplugging servers and making sure everything stays intact.
Due to this new infrastructure being in a different data centre, the storage of your e-mail will be moving. The date and time for the migration maintenance window is Saturday, June 13th at 10:00pm until Sunday, June 14th 8:00am Eastern Time Zone [UTC-04:00].
Overall, there's nothing for you to do. This e-mail is simply to make you aware that it's happening.
During this maintenance window, there will be an interruption to two aspects of your easyMAIL account. First, any e-mail sent to you during this time will be queued and delivered to your inbox upon the completion of the maintenance. Second, any e-mail you do send will not be saved to your Sent folder. You will be able to view your archived e-mails and you will be able to send e-mail.
This is happening on the weekend to cause minimal inconvenience. If there is any inconvenience, we apologise for it in advance.
In summary, easyMAIL is being upgraded for a faster and better experience for you,
• Starting Saturday, June 13th at 10:00pm
• Ending Sunday, June 14th at 8:00am.
No action is required on your part.
Thank you for your understanding,
The easyDNS Team