A new version of our host monitoring system is now available that offers two new features:
An option to specify a URL to test when monitoring HTTP and HTTPS.
An option to look for specific text in the HTTP response when monitoring HTTP and HTTPS.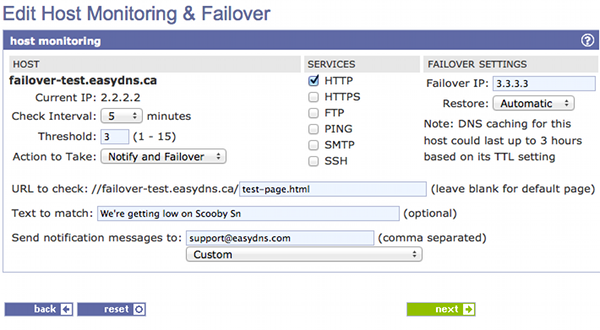 Host monitoring and Failover DNS is available at the DNS Pro and Enterprise service levels.
How to Upgrade
Go into Domain Overview -> "Domain Settings" -> Service Management:
Upgrading is easy, the wizard shows you what features you are currently using and what functionality you'll gain by upgrading.