The long awaiting Ethereum Merge occurred in the early hours of Sept 15th. It didn't take long for the scammers to start sending out fake emails urging the recipients to upgrade their client/account/whatever in order to be able to stay current under the new system.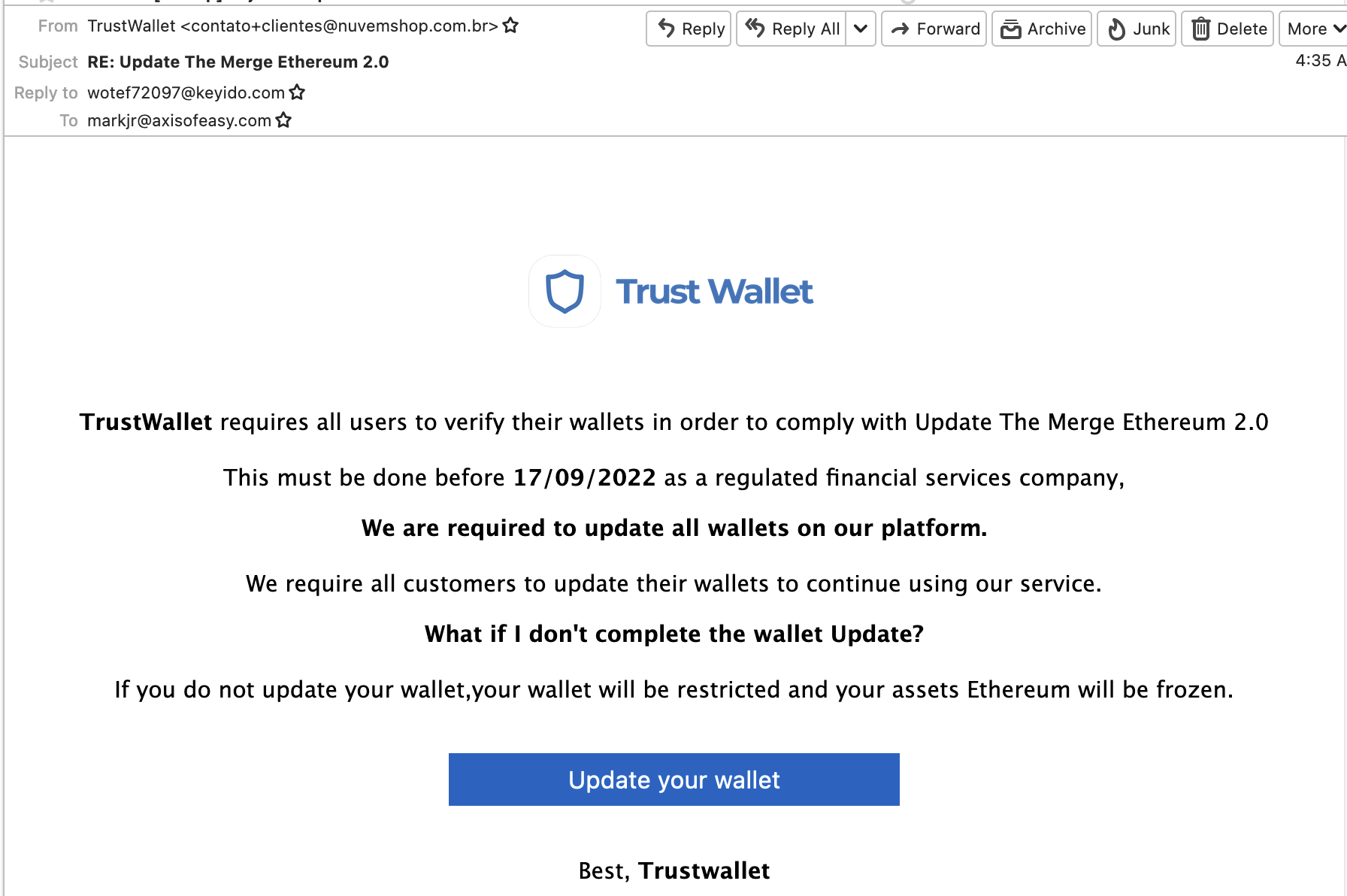 You do not have to upgrade your wallet nor any exchange accounts to keep using Ethereum. 
Everything associated with the merge is being handled by the protocol, application and smart contact developers, end users shouldn't have to do anything.
Disregard any email or other communications that tells you to do something in order to keep up with the merge. And, in general, whenever you wind up on a page asking you for your seed phrase it means you are being scammed.