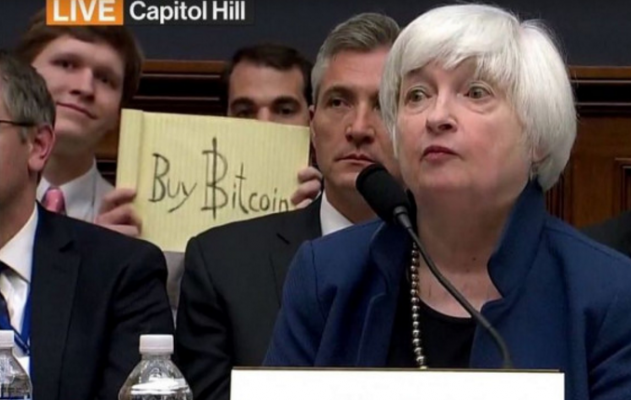 It's time to reclaim our rights from out-of-touch politicians
All human rights come down to one: Choice.
— Robert Breedlove
Update Feb 11, 2022 12:20pm
A State of Emergency has been declared in Ontario and the situation is evolving quickly. The announcement also included an imminent end to the provincial vaccine passports.
So far we have not sent any funds to Tallycoin. We have been in communication with the Tallycoin organizers who have informed us that they have not yet sent any funds to the truckers either. On both sides we are awaiting clarity on the situation.
To that point, there has been a lot of misinformation about what the original Ottawa FreedomConvoy stands for, and what their goals are. One of the three organizers B J Dichter, went on the BTC Sessions podcast along with the Tallycoin organizers.  I would recommend listening to it (TL, DR: it's an end to the mandates. That's it.)
FWIW, the Tallycoin organizers are against the Ambassador Bridge blockade, and I can't say I disagree. We all want people working, we want everything opened back up. We want the mandates removed and the lockdowns ended. 
To that end, we will continue to hold our Bitcoin payments in escrow and then allocate them to one or more legal processes and entities working toward an end to the mandates. That could  be somebody like the JCCF, or anybody else pushing forward on this front.
(If you made a Bitcoin payment with the specific intention of supporting the truckers and would now like a refund, email me markjr [at] myprivacy.ca and we'll take care of that).
Some of you were disappointed in us when we took this position, but I don't think anybody should be surprised by it. easyDNS has always been pro-free-speech, for civil rights, freedom and personal responsibility. A big part of that is having sovereignty over your own money. I've endlessly repeated the mantra "Bitcoin Fixes This", and it will. 
This company will always stand behind your right to free expression and deliver the tools and infrastructure to help you do that. We wish you all the best. – mark
— end, Original Post Follows
We're into our second week of the Freedom Convoy's protests in Ottawa, and they're spreading nationwide. We're approaching our third year of mandates, lockdowns and other generalized contraventions of both the Canadian Charter of Rights and Freedoms and the UN Universal Declaration of Human Rights (Brian Peckford, the last living signatory Canada's Charter of Rights is suing the government over its violations of it).
Covid is largely over and even at its zenith, it was, while serious, never an existential threat for anybody who was actually following the data. Not to the point where it justified negating everybody's civil rights (exempting, of course, the rights of the politicians who suspended them, and many of the cultural elites who have been cheerleading it).
Anybody following my writings around this, either in AxisOfEasy or over on my personal blog knows where I land on all this.
When somebody finally took a stand, the truckers, I was cautiously optimistic. Especially given how cowardly our Prime Minister has behaved and how sanctimonious and polarizing his rhetoric has been. His behaviour as our titular leader has been indefensible and after his speech to Parliament last night, where he demonized and slandered hard-working Canadians who supply our cities I realized something: This man is finished. And so is everybody else who is trying to keep their emergency powers going indefinitely.
(If you're about to sputter about swastikas and Confederate Flags, those  incidents are suspicious  and almost certainly agents provocateurs. I have multiple sources on the ground in Ottawa and there is absolutely nothing of that sort going on there. Zero.)
Protestor with confederate flag told to leave. He is suspected of being provocateur by the crowd and immediately left after being asked questions. Full story coming up. pic.twitter.com/Jt2NlVBSlb

— The Post Millennial (@TPostMillennial) January 30, 2022
It all feels like we're at an inflection point, and the COVID spring is upon us. All over the world, countries, states and cities are declaring the pandemic to be at an end and scrapping all emergency measures: vaxports, mandates, lockdowns, masks, – it's all going away and being made voluntary, which was as it should have been in the first place. The unelected technocrats who have been calling the shots throughout are coming to grips with the reality that COVID is now endemic and, fortunately, mostly harmless.
So be it.
The emergency is over and it's time to get our lives and our rights back. We have to force every recalcitrant political hack and bureaucrat who can't relinquish absolute power to step down and resign. It's over.
The Freedom Convoy raised over $10 million dollars via GoFundMe in a week. That's more than half of what either the Conservatives or Liberals raised over all of 2021, an election year. That's pretty obviously will of the people level numbers, and yet, what happens at the behest of these imperious politicians in Ottawa?
We all know what happened, GoFundMe suspended the campaign, and even deigned to redistribute the funds gathered to other "approved charities" before the backlash forced them to simply refund all the money. I got my refund back, more than doubled the number, added a zero and then sent it in Bitcoin to the Freedom Convoy.
These insular elites think they're above the rules, that they know everything and that the people have no legitimate right to dissent in any way. We can't even be permitted to donate our own money as we see fit?
Well, fortunately there's Bitcoin, and the entire decentralized revolution which is sweeping an entire class of bungling technocrats, self-serving central bankers and the Big Tech priests of the temple into the dustbin of history.
So while GoFraudMe may think they have the purview to decide what you or I do with our own money, Bitcoin is all about empowering us.
To this end, effective immediately, we will be donating all Bitcoin payments we receive here at easyDNS to the HonkHonkHODL campaign to fund the Freedom Convoy. This will remain in effect until the truckers declare victory, which means all mandates are revoked and all of our rights under the Canadian Charter of Rights and Freedoms have been restored and shielded from future encroachments.
Please direct any concerns, comments (including complaints) to myself directly:
Mark E. Jeftovic, co-founder & CEO.
Twitter: @stuntpope (DM's open)
Email: markjr@ easydns [dot] com
Phone: 1-416-535-8672 x 225
Update #4) Ontario to set timeline for ending all COVID emergency measures on Monday Feb 14
On Monday the Ford cabinet will meet to discuss the new plan for dropping all Covid restrictions.
We are about a month away from vax pass and masks being dropped.

LILLEY: Ontario to set dates for dropping all COVID measures on Monday, via @thetorontosun https://t.co/tt1HT65ipz

— Brian Lilley (@brianlilley) February 14, 2022
Update #3) Interim Conservative leader Candace Bergen to introduce member bill to remove all federal emergency mandates by end of Feb
ENDING COVID MANDATES MOTION: Our Interim @CPC_HQ leader @CandiceBergenMP has put forward a motion that calls on the HoC to put forward a plan to lift all mandates and restrictions by the end of February 2022.

Are you with us? pic.twitter.com/ejnnAQItIr

— Bob Zimmer MP (@bobzimmermp) February 12, 2022
Update #2) Alberta is scrapping vax passports effective immediately
Another domino tumbles with Alberta Premier Jason Kenny's announcement that vaccine passports are toast, effective immediately.
Update (#1?) The first Liberal Party MP has broken ranks:
"Where the hell are we heading here in Canada?"

Joël Lightbound becomes the first member of Trudeau's government to break ranks. It won't take many more… pic.twitter.com/2wwihJXd31

— Doomberg (@DoombergT) February 8, 2022