Sorry we're late with the "Ace Up Your Sleeve" (a.k.a "lite") version of our new Proactive Nameservers uptime enhancement system.
With the "lite" version we poll your nameservers 3 times an hour and if there's a problem you get notified via email with a status report and a 1-click option to switch-over to your backup nameserver pool. The switch-over link is mobile friendly so you can save your company's bacon from the supermarket, in your car (pull over first please) or from under the covers if you're still in bed when TSHTF.
If you haven't heard about Proactive Nameservers yet and don't know what the heck we're talking about, check out this short 3.5 minute introductory video: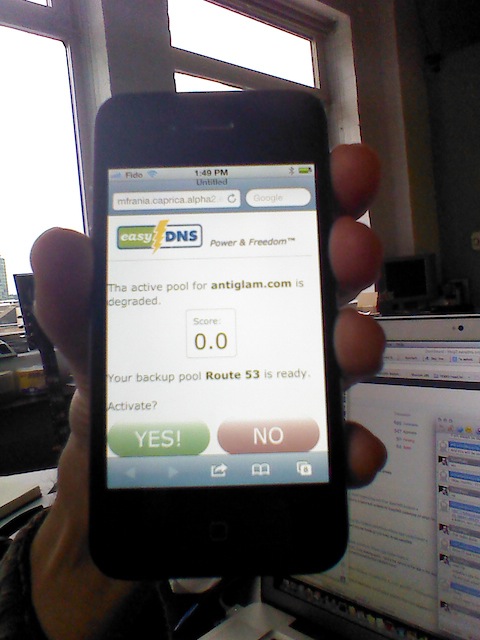 The "Ace Up Your Sleeve" version would be perfect for webmasters, content creators, consultants who are running a popular, busy website using some external platform (Mediatemple, Wordpress, etc) and are using their nameservers and us as your registrar: Turn this on, setup your backup DNS here and if your main provider's nameservers go down, press the button and ours take over.
The "Ace Up Your Sleeve" version will be $9.95/month per domain, our intro special is still on ($5.95/month) and because we were late getting this one out the door, first month's on us!
Just click on the "Proactive Nameservers" link under your "Tools" tab and you're on your way.