If you are looking for our web hosting options, [ CLICK HERE ]
Many years ago, over a decade in fact, we acquired the easyweb.com domain ahead of the launching of our own web hosting service under the "easy" brand. We had already registered easyweb.ca in 2000 and it made sense to go this route.
Over the years, we've spun off a lot of services and ancillary sites, easyWhois (now DomainHelp), easyPress, and coming soon, easyVPS.
And yes, we did launch easyWEB around 2013…..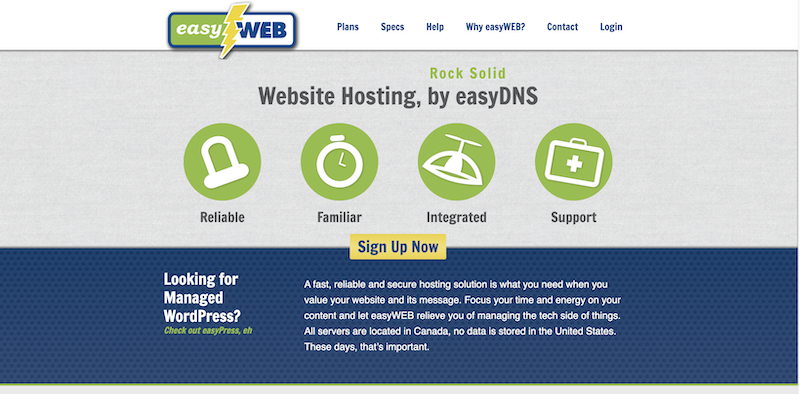 After our latest website redesign on the main easyDNS domain, the one thing we realized was that most of the traffic still keys off of our core easyDNS brand that is now in its 23rd year of serving the Toronto, Canadian and even international internet communities.
After that redesign we decided to double-down on our core brand, and start consolidating traffic from being spread across numerous names and satellite sites to focus on easyDNS as the core ingress point for our clients and prospects.
Thus, the easyweb.com and easyweb.ca domains are not necessarily key to our web hosting platform anymore.
We want to be cautious for business protection reasons about where these names end up , so we're not listing them on the usual domain aftermarkets. Quite frankly, these names are out of the reach of most domain resellers and speculators. They should ultimately end up with an end-user where they will be best suited.
If you are a serious party interested in these domains, please don't hesitate to contact us.
Mark Jeftovic, co-founder & CEO
easyDNS Technologies Inc. (an easyBrand company).
tel: +1-(416)-535-8672 x 225 toll free: 1-855-321-EASY
email: markjr@myprivacy.ca