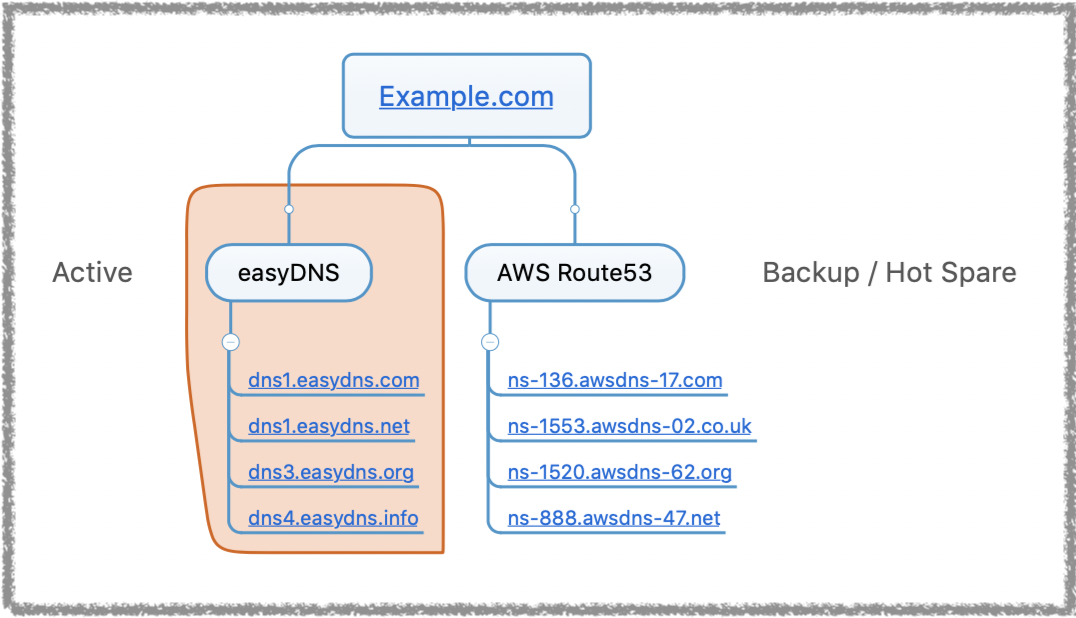 Nameserver failover (a.k.a "Proactive Nameservers") is a unique offering available only via easyDNS. It's similar to DNS Failover, except it monitors your zone's nameservers themselves instead of individual hosts within your zone.
In the case that your nameservers fail, perhaps due to a DDOS attack or some other Black Swan event with your DNS provider (even us), the system will automatically change your name server delegation with the registry and swap in your backup nameservers until the outage is over.
This is an invaluable resource if you are operating a domain that absolutely, positively must have 100% DNS availability no-matter-what, or one that is otherwise holding up other parts of the internet (i.e. infrastructure domains).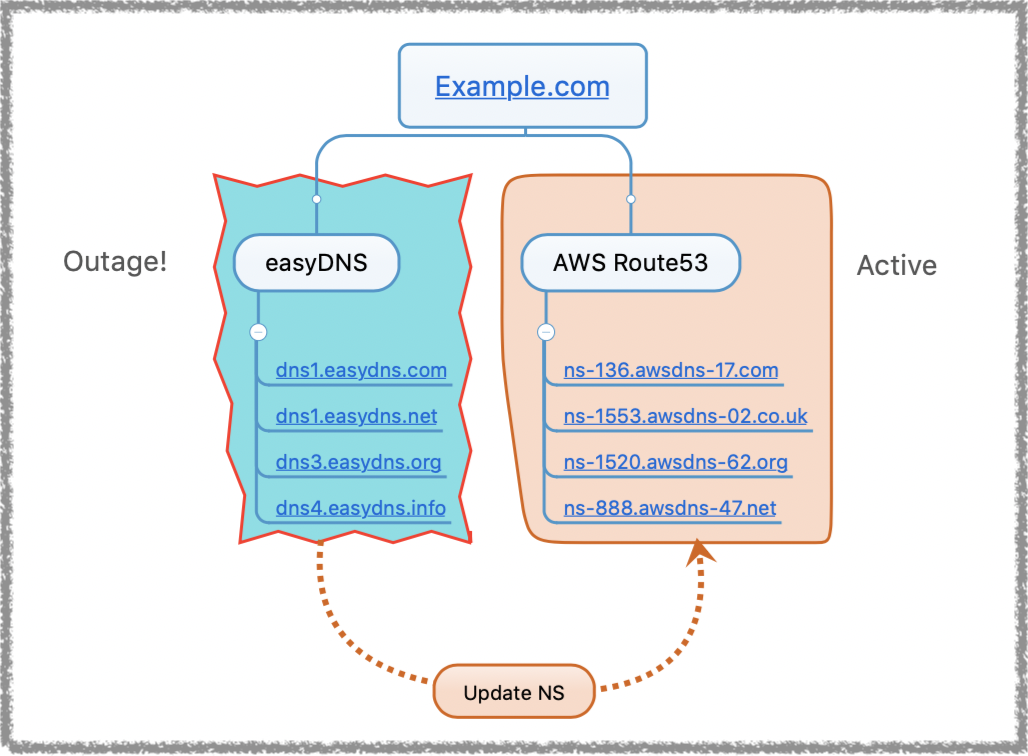 You do not need to be using easyDNS as your primary DNS provider. Proactive nameservers works just fine between multiple third-party vendors.
Caveats:
In order to use name server failover:
you must be using easyDNS as your domain registrar
you must have your backup nameservers set up in advance
easyDNS provides various DNS integrations which make it easy to set up your warm spare nameservers, and you can use simple out-of-band secondaries transferring your zones via AXFR/IXFR.
Also See: