#AxisOfEasy is a weekly digest delivered to your inbox that helps thousands of IT professionals, business owners, consultants like you stay on top of the security, privacy and cyberthreat landscape.
Every week, easyCEO Mark E. Jeftovic writes a concise, to-the-point weekly briefing covering topics you need to be aware of, including:
Privacy
Personal Data Sovereignty
Censorship, Surveillance
Cybersecurity and Cybercrime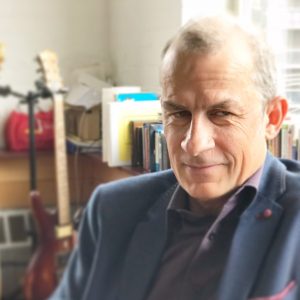 We also touch on emerging technologies such as blockchain, crypto-currencies, Artificial Intelligence (AI) & Internet of Things (IoT)
This is not your stereotypical vendor newsletter (bo-ring). This is hard hitting and witty, when it's not scaring your pants off.
What Readers Say...
---
Thanks!
I'm not tech savvy, but I benefit from the info in your newsletters. Also, I updated Chrome! 🙂
---
---
Scary
All bloody scary Mark but thanks again for your service to the people. All the best in the New Year and keep up the great work.
---
---
Normally, I would unsubscribe, but...
Mark,
My instinct is to normally unsubscribe from the myriad of mailings I get from vendors, but I find your musings to be refreshing and on-point. I appreciate your insights.
---
James, Senior Network Engineer
---
You are so awesome
You are so awesome.
Without dudes like you we'll all be turned into subservient drones.
Great newsletters.
---
---
Please put me back on Axis Of Easy!
Hi Mark:
I really enjoy reading your emails, however, the last one I received was Feb 20. It appears I have been dropped from your email list. Could I be put back on, please?
---
From Heather, with regards
---
I wanted to say how much I enjoy Axis of Easy
Dear Mark,
I have been an EasyDNS customer for so long I can't remember, (20 years maybe? Ever since I registered my email domain).
Anyway, I just wanted to say how much I enjoy Axis of Easy.
Thanks
---
---
Unbelievable
I cannot believe (though I should by now) how much use you've had from (the Facebook excuse checklist)
Pure gold, Mark
---
---
Not click bait
Thank-you for the enlightening but depressing and frustrating emails you send.
I can't stand digging through all the nonsense "news" stories with click-bait headlines, advertising, and misinformation. Your newsletter helps me get some news that's interesting to me.
---
The latest issue of #AxisOfEasy
The most recent issue of #AxisOfEasy is available online here.
A sampling of past issues: